Skyler Erben
Investment Analyst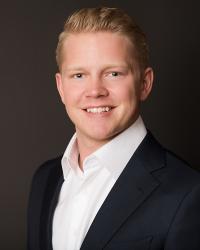 Skyler brings over four years of investment consulting experience to FSA. Prior to joining the team, Skyler worked as an advisor consultant for Russell Investments delivering investment solutions and strategic planning expertise to the top Investment Advisor Representatives and Financial Advisors on the west coast.
Skyler earned the CERTIFIED FINANCIAL PLANNER™ certification in the Spring of 2022. He graduated from Pacific University (Forest Grove, OR) with a degree in Economics. While at Pacific, Skyler founded the Pacific University Sustainable Investments club, the university's first student-led investing club. Skyler still volunteers his time at Pacific by fulfilling his role as Vice President and Independent Director for the foundation overseeing the university's real estate portfolio.
Skyler was born and raised in the Pacific Northwest and resides in Seattle, WA. He has also spent time living in California, Montana, and Oregon. In his free time, Skyler enjoys reading, running, traveling, and spending quality time with friends and family.